Jazzwise Review of LJF 2012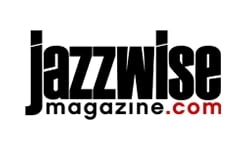 When I was first learning about jazz, 'mid-West' always meant Chicago but, in Ireland, it's half-way up the west coast and dominated by the city of Limerick. Hence the cute 'Western Swing' title of the first-ever Limerick Jazz Festival, and one of their most enterprising bookings was the quartet of vibist Joe Locke and pianist Geoff Keezer, whose short set was highly compelling. With a new album to promote, filled out by bassist Mike Pope and Terreon Gulley on drums, this performance of its title-track, 'Signing', was briefly uploaded to YouTube. A slower Locke piece, 'Sword Of Whispers' (inspired by Little Jimmy Scott), lived up to its poetic name.
Watching Liane Carroll live is a bit like watching Nina Simone live. However much you thought you knew what she was about, you were continually surprised and eventually caught up in the performance. Where many piano-playing singers (Diana Krall, Blossom Dearie) have their backings tightly arranged and reproduce them by rote, to aid concentration on the vocals, Carroll manages to convey an impression of spontaneity in her piano work too. With a wide-ranging repertoire, from Todd Rundgren ('Pretending To Care') to Hoagy Carmichael ('Stardust') to Leadbelly ('Black Betty'). Carroll's feelgood show was a highspot of the weekend.
The festival began and ended with big bands, the experienced Black Magic Band from Galway (100km north of Limerick) featured vocals with sax soloists Peter Joyce (baritone), Steve Hanks (tenor) and Matt Berrill (alto), plus his under-utilised trumpeter brother Peter. Matt was borrowed for an ad-hoc Limerick band assembled by pianist Bryan Meehan and fronted by drummer John Daly, not only an anchor on drums but as chair of the festival committee. Interesting too was a septet playing compositions by guitarist Joe O'Callaghan (previously heard with Ronan Guilfoyle at the London Jazz Festival in 2009), one of whose very varied pieces had Daly on vibes.
– Brian Priestley