Larry McKenna Quartet play LJF 2013 at the Clarion Hotel 27th Sept
The Larry McKenna Quartet will play at the Pegasus Room, Clarion Hotel, Steamboat Quay on Friday September 27th to kick off the festival. Tickets priced €15.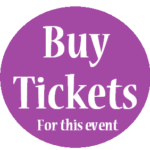 Larry McKenna is one of the world's finest jazz saxophone players. He is known
for his gorgeous, velvety sound, the unparalleled beauty of his balladry, and his
fluid, bebop-inspired improvisations. For years, Larry's status as a jazz great has
been affirmed by his myriad fans and the jazz stars with whom he has played and
recorded including Woody Herman, Clark Terry, Buddy DeFranco, Tony Bennett,
Rosemary Clooney and Frank Sinatra. Music arranged by Larry McKenna has
been performed on "The Tonight Show" with Johnny Carson and in the Nicholas
Cage movie "Birdy," in which Larry played and appeared.
Larry is joined by fellow Philadelphian Tony Miceli on vibraphone, Damien Evans on bass and John Daly on drums.
Vibraphonist Tony Miceli, whose playing has been compared with the legendary
Milt Jackson and Gary Burton, grew up in New Jersey, currently resides in
Philadelphia, and has been working steadily on the jazz scene since 1980. As a
group leader, sideman, and recording artist, he has performed with numerous
top musicians including David Liebman, Jimmy Bruno, Ken Peplowski, John
Blake, Diane Monroe, John Swana, Joe Magnarelli, and Steve Slagle.