Limerick Jazz Festival Celebrates the Return of Live Music
Press Release – Monday 5th September 2021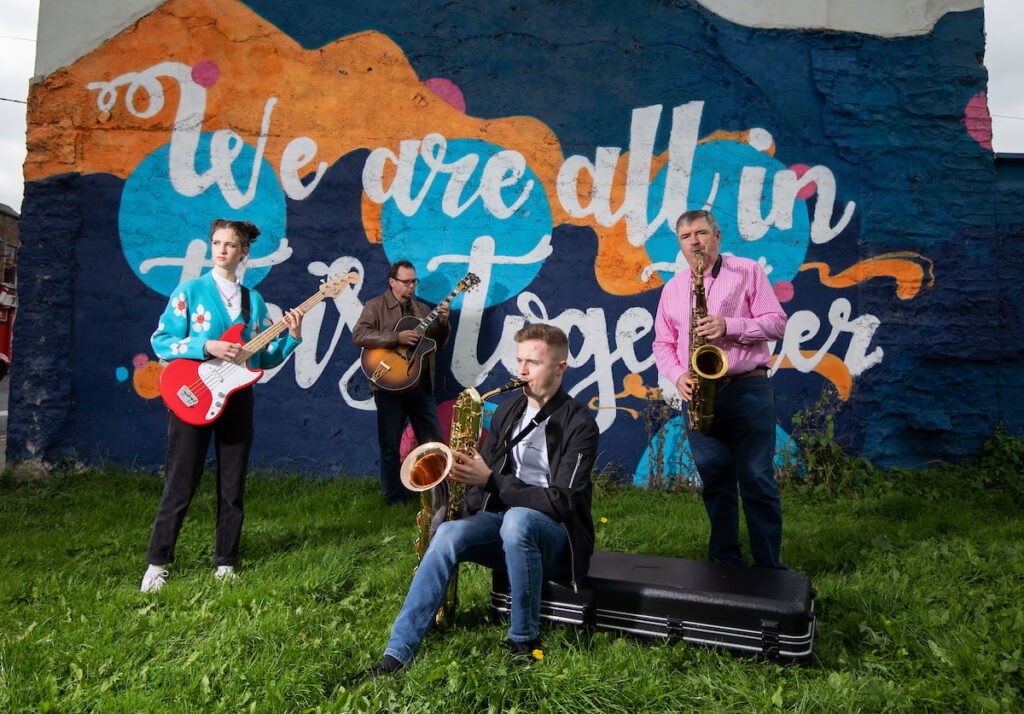 LIMERICK City will host the tenth annual Limerick Jazz Festival, which runs for the week of September 20st – 26th 2021.
As in 2020 the festival will feature a mix of online and live events. All live events will feature allocated seating and other public health measures. This year's highlights are:
⦁ Online events run from Monday to Wednesday and include two specially commissioned performances by Limerick-based vocalists Jean McGlynn and Liam O'Brien recorded live at the Lime Tree Theatre last month. Our international guests are the award-winning University of the Arts Big band from Philadelphia and Irish-born, New York-based guitarist David O'Rourke who will be providing an arranging masterclass. Our online events conclude with a performance by Ronan Guilfoyle's new group Tudo Bem! playing classic Brazilian jazz.
⦁ Live events run from Wednesday to Sunday at Dolans Pub unless otherwise indicated. Highlights include:
⦁ The Conor Guilfoyle Octet playing the music of Miles Davis' Birth of the Cool
⦁ A special Scottish night at the Belltable Arts Centre featuring the bands of two young leaders of a burgeoning jazz scene, pianist Fergus McCreadie and vocalist Georgia Cecile
⦁ Vein Trio from Switzerland featuring with Domenic Landlof
⦁ The Nacho Mena Band from Chile, continuing our regular showcasing of Latin jazz
⦁ The Nigel Mooney Quintet
⦁ The Joe O'Callaghan Quartet
John Daly from the Limerick Jazz Festival said "We are delighted to announce this year's festival programme. We have worked hard to develop a line-up that works in the unusual times we live in with a mix of great online and live events. Limerick was the only jazz festival in Ireland to feature live music in 2020, and in 2021 we are delighted to be the first jazz festival in Ireland to welcome back live music, and that the gradual easing of public health measures has allowed us to cater to a much bigger audience than might otherwise have been the case."
Limerick Jazz Society is the longest continually active jazz society in Ireland and celebrated its 30th anniversary in 2012 with the first Limerick Jazz Festival. Its spring and autumn performance seasons feature leading international and Irish musicians. Since 2007 it has also provided jazz education programs through Limerick Jazz Workshop, the only regular jazz workshop in Ireland outside Dublin. Limerick Jazz Society is a registered charity.
Issued by [Laura Ryan], Limerick City and County Council, Merchants Quay. Limerick. Tel/Mobile
For more information contact John Daly 086 6025661