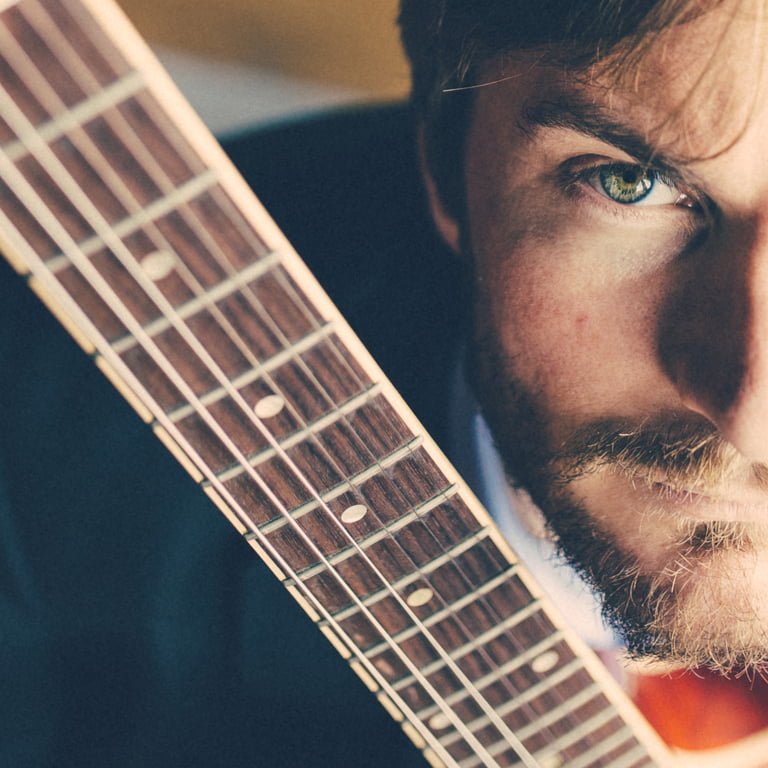 Sunday, September 29, 2019
Law's gliding improv lines and gleaming sound show what a gamechanger he can be.
– The Guardian
Scarily proficient. A voice to heed.
– Jazzwise
Lean, purposeful… Ambitious, engrossing guitar jazz.
– Guitarist Magazine
Bustling power, judiciously harnessed with elegance and poise… Bright, punchy and memorable.
– London Jazz News
With an endless list of praise from the press, extensive touring in the UK and two albums behind him, British guitarist Ant Law has built a bold reputation for his virtuosity and bustling power. Limerick Jazz are delighted that Ant has accepted their invitation to come and play at this years jazz festival joining with a trio of Irish musicians, pianist Scott Flanigan bassist Dave Redmond and drummer John Daly. Featuring some original charts and some standards a mixed bag of sounds but engrossing nonetheless. Ant will be doing a masterclass at the Hunt Museum on Sat 28th at 2pm (free adm) and a performance in Sun 29th at Dolans Warehouse at 2.30pm

Lineup:

Ant Law – Guitar
Scott Flanagan – Piano
Dave Redmond – Bass
John Daly – Drums