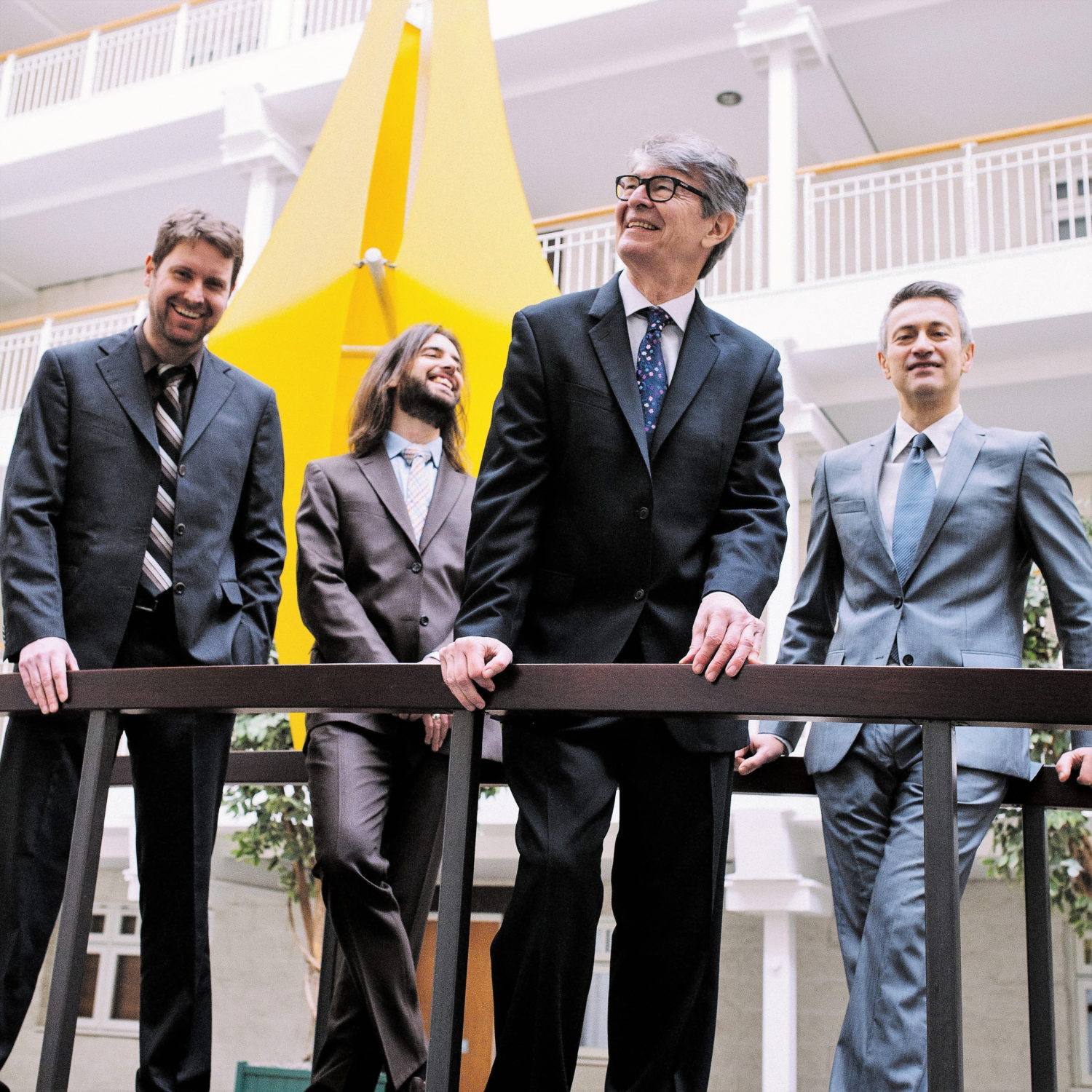 Friday, September 27, 2019
In early 2020 the Darius Brubeck Quartet will launch their new CD 'Live in Poland' on the Ubuntu Music label. It was recorded during their highly successful tour of Poland, where they played to full houses in six cities. The concerts celebrated the 60th anniversary of Dave Brubeck's jazz ambassadorial tour behind the Iron Curtain in 1958. The new album includes Dave Brubeck's hit, "Take Five" as well as new compositions from Darius. On the road the quartet will also be commemorating Dave
Brubeck's centennial year.
Darius, Dave O Higgins, Matt Ridley and Wesley Gibbens have been playing together for 12 years, yet there is always a freshness about their performances. At the 2019 Liverpool jazz festival, Justin Hopper of 'La Vida Liverpool' wrote:
In between masterfully played tunes we enjoyed conversation and memoirs from Darius as he charmed us with stories and interesting dialogue, whilst throughout the performance we were captivated by the men in suits on stage who oozed class and charisma.

Lineup:
Darius Brubeck – Piano
Dave O'Higgins – Sax
Matt Ridley – Bass
Wesley Gibbons – Drums

https://www.youtube.com/watch?v=f-JUcM22gbs