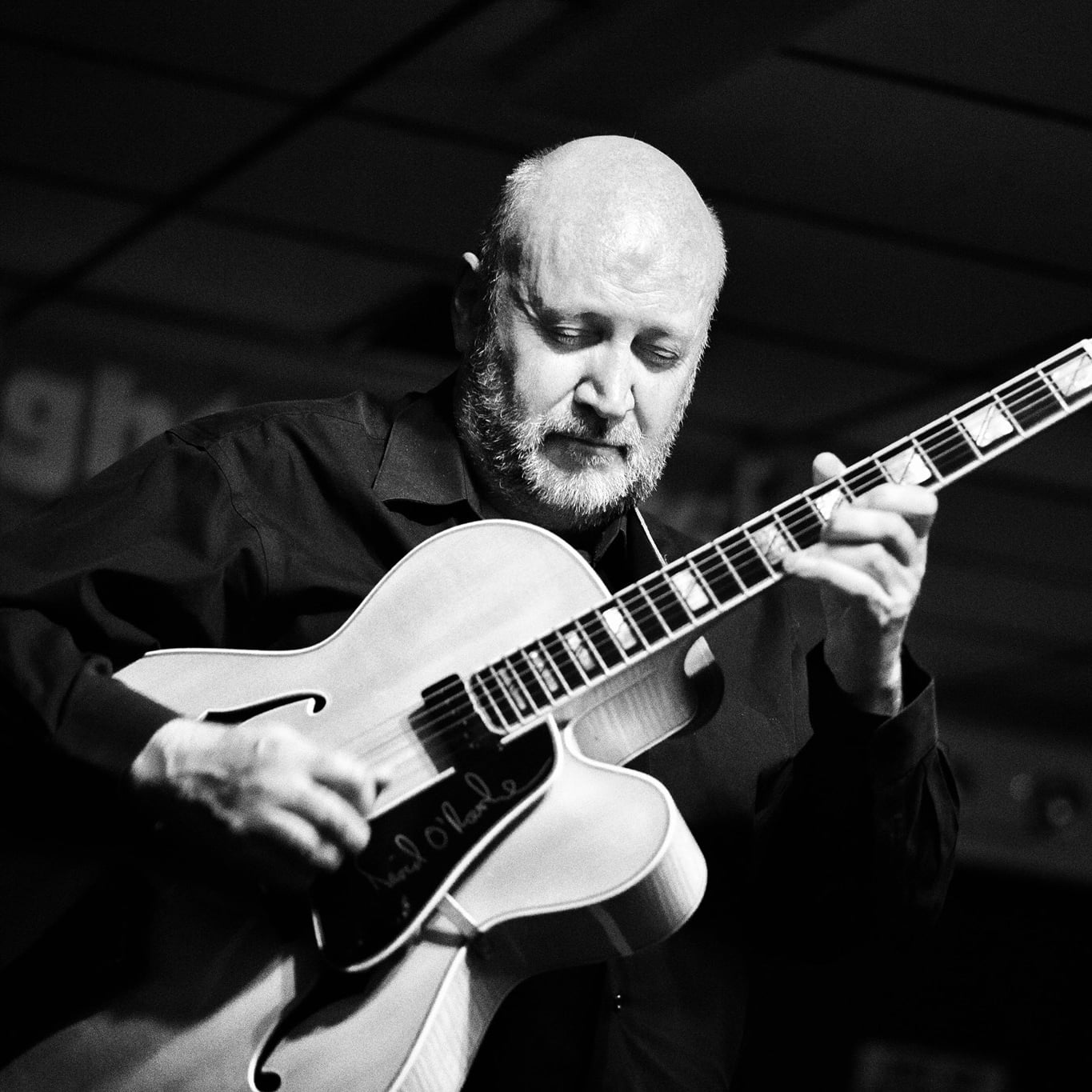 Saturday, Sep 24, 2016

20:00

Location:

Dolans Upstairs

Adm:

€15David O'Rourke – BUY TICKETS!

Featuring Cormac McCarthy – Piano, Paul Dunlea – Trombone, Dave Redmond – Bass, John Daly – Drums

Sunday, Sept 25, 2016

14:30
For the last nine years, New York City based jazz guitarist, conductor, and arranger David O'Rourke has guided tomorrow's jazz musicians as 'house bandleader' of the Jazz Standard Youth Orchestra. And for his contributions to Jazz Standard Discovery (a music education program that he has led since 1998), David and co-founder James Polsky were named "New Yorkers Of The Week" by NY1 News. Born and raised in Dublin, O'Rourke has built a career defined and shaped by his exposure to and association with many of his musical idols, both in the US and abroad. He has played with Les Paul and Bucky Pizzarelli and studied with legends such as Barry Galbraith and Pat Martino. He currently leads and writes for his own 20-piece band (The O'Rourkestra) at the Zinc Bar NYC, composing and arranging including recent commissions for the City Of Dublin Jazz Orchestra while continuing to perform in the New York/New Jersey/Philadelphia jazz clubs.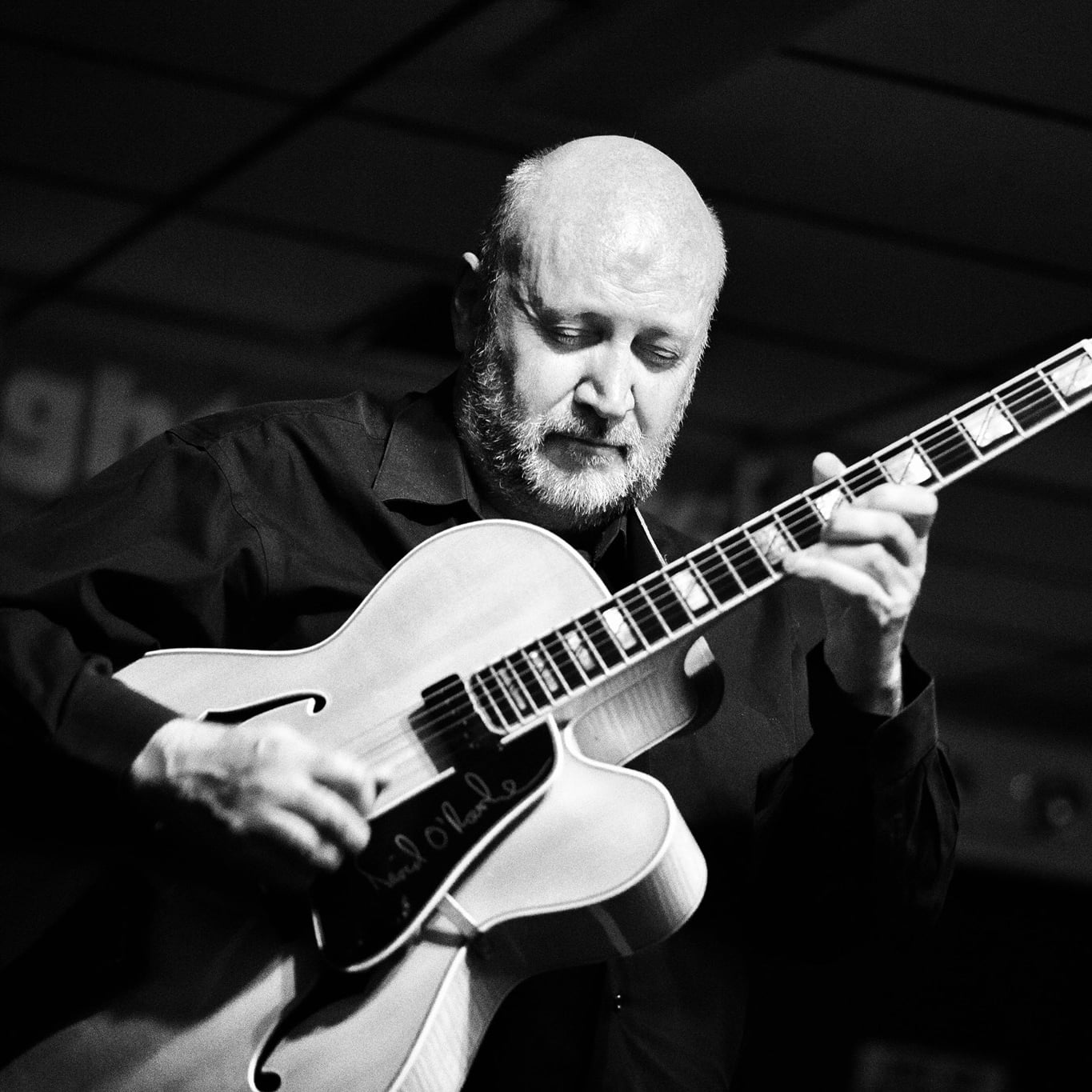 As an active performer, David has played the live premiere of George Russell's "Concerto For Billy The Kid" (this had been recorded in the late 1950s but never performed live). On the same New York Town Hall concert David got to play the guitar in a big band made up of some of the more famous Ellington and Basie alumni. He collaborated with drummer Lewis Nash on a project that brought Irish music and jazz together for a CD ("Aisling") by a band they called "The Celtic Jazz Collective". They played two one-week runs at Jazz Standard as well as a performance in Harvard sponsored by the Cambridge Multicultural Center. In 1990 David recorded a CD with Larry Willis (piano), Bob Cranshaw (bass) and Al Harewood (drums) and later that same year wrote an extended orchestral medley from Porgy And Bess for Larry Willis to perform with the Brooklyn Philharmonic Orchestra. A chance meeting with George Benson and Hammond B3 player Seleno Clarke led to David beginning a 12 year stint with Seleno's Quintet. From their Harlem base the quintet played festivals in the Bahamas, Bermuda, Canada and at various US festivals. Throughout his career, David has played with many jazz legends such as Tommy Flanagan's Trio, Cedar Walton's Trio, Jackie McLean, Billy Higgins, Curtis Fuller, James Spalding, Harold Ousley, Vernal Fournier, and Brother Jack McDuff.
In addition to an active schedule as a performer, O'Rourke is in demand as a jazz conductor and arranger. He is currently creating arrangements for the debut tour (Japan) of drummer Lewis Nash's Big Band. David conducted the RTE Concert Orchestra in Dublin's National Concert Hall for two years in succession as music director/conductor of the tributes to arranger Nelson Riddle. He conducted for Steve Wilson's "Bird With Strings" project that also included a workshop in string writing when they performed at SUNY New Paltz. David also conducted Steve's 50th birthday run at Jazz Standard and wrote string arrangements for trumpeter Jeremy Pelt's "Close To My Heart" recording followed by further arrangements for the launch performance at Jazz Standard and Sirius Satellite Radio. String arrangements for Pamela Luss led to David conducting the Czech Philharmonic Orchestra strings in a Prague recording studio.
In his early years, David's own quartet won the best band award at the Guinness Jazz Festival in Cork in 1984 and performed together again one year later at the same festival as part of their prize. At that time, David played in the Five Guitars led by Irish jazz virtuoso guitarist Louis Stewart (with whom he played as a teen, played the Cork Jazz Festival with Turk Mauro, (joined onstage by Teddy Edwards), Irish pianist and arranger Noel Kelihan, British Baritone Saxist Ronnie Ross.
At the age of 21, David was a finalist in the RTE Young Musician Of The Future. This was the first time a non-classical musician made it to the finals. David performed as soloist with the RTE Concert Orchestra, an ensemble that he would return some years later to conduct in the National Concert Hall.
As a child in Ireland, David grew up hearing many styles of music from classical to jazz, folk music and pop songs of his generation and he loved it all. A listening session with his father could include anything from Mozart to Miles, Errol Garner to Debussy – he remembers he and his dad listening to Joshua Rifkin playing Scott Joplin's rags (not just The Entertainer!) around the time the movie The Sting was popular.