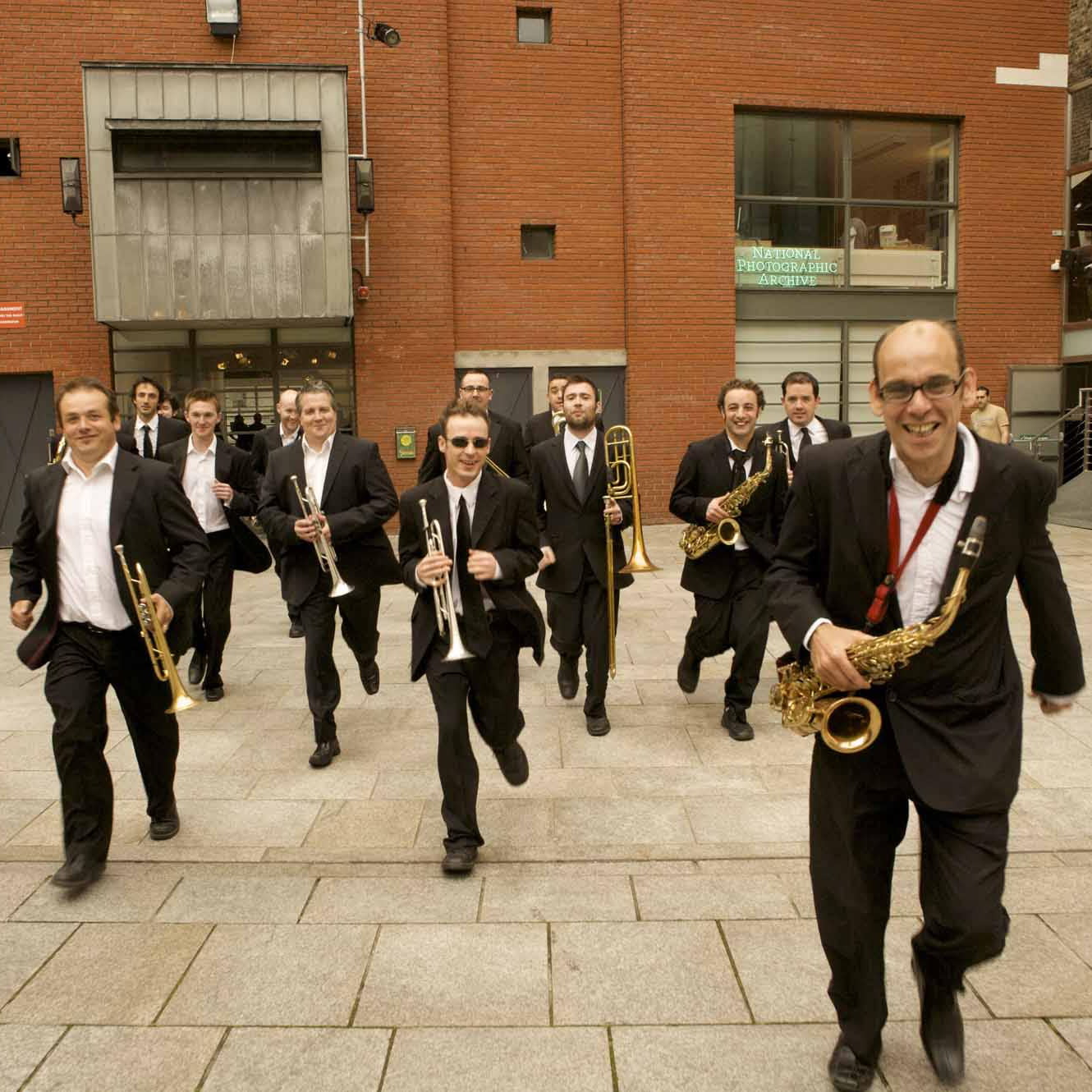 https://www.facebook.com/dublincityjazzorchestra
Friday, Sept 23, 2016

20:00
"California Dreaming'"
Dublin City Jazz Orchestra with Guests, Norma Winstone and Claire Daly. A Concert Performance of Stan Kenton's Big Band Music and the Gerry Mulligan Concert Jazz Band Music at the Belltable Theatre, Limerick as part of the Limerick Jazz Festival at
8.00pm
on
Friday 23 September 2016
.
A stand alone project, it is a celebratory jazz welcome to the music of two of the great arrangers and composers of twentieth century American West Coast Jazz, enriching the jazz music landscape of  Limerick.. There have been jazz orchestral concerts, but never one that celebrated Stan Kenton and Gerry Mulligan on the same evening.
Ambitious with high quality assured. A concert repertoire new to audiences, with a vibrant jazz orchestra, blending with instrumental and vocal soloists. Two linked repertoires of two major international jazz artists of the twentieth century, who both played in Ireland. The Kenton Big Band in 1953 and Mulligan with a big band of Irish jazz musicians in the 1970s and on other occasions with his friend Charles Meredith.
Allen Smith was introduced to jazz at the deep end. The first album he ever bought was of the Gerry Mulligan Quartet. It was this music by the pianoless quartet that Mulligan arranged for the Stan Kenton Big Band.
So – 'California dreamin', the relaxed sun-drenched culture of California made its way into jazz in a decidedly non-East Coast of America way during the 1950s, as the "West Coast" style of jazz emerged around Los Angeles and San Francisco.
Kenton and Mulligan traded the virtuosic, frenetic energy of East Coast jazz for a more relaxed thoughtful approach to jazz music. In the years following the Second World War this new sound of jazz appealed to big band fans forever changed by the experience of war.
This concert will feature Mulligan's Sweet and Low and provocative Manoir De Mes Reves. Kenton's powerhouse hit Artistry in Rhythm, and Jerome Kern's All the Things You Are arranged by Mulligan for the Kenton Orchestra with the songs performed by June Christy, Anita O'Day and Chris Connor.
Allen Smith of Jazz in the Terrace says "In my research for this concert featuring the music of the Gerry Mulligan Concert Jazz Band, in which Gerry Mulligan himself performed as the featured soloist, I thought of the American baritone saxophonist Claire Daly because she is an outstanding performer. She has played this music with a big band in America. She has agreed to perform as the featured soloist. The members of the Dublin City Jazz Orchestra agree that  she is an artist to bring to Ireland.
Ciaran Wilde, leader of the DCJO has been a Kenton enthusiast for a long time. This concert also features the music of Stan Kenton and it will include in that part of the concert some arrangements that Gerry Mulligan wrote for the Kenton Band. This links the two parts. The brilliant English jazz singer Norma Winstone will perform songs associated with Anita O'Day, June Christy and Chris Connor, the Kenton band singers.
Norma Winstone has a long association with Ireland. She was first invited to perform in Ireland by Allen Smith in 1991 and has forged musical associations with Irish artists.   The DCJO is a seventeen piece ensemble with five reeds, four trombones, four trumpets and a rhythm section of guitar, piano, double bass and drums.
The DCJO has endeavoured to stretch the boundaries of its performances since its foundation and is ambitious to continue. Its artistic goal is to introduce concerts of contemporary and historic jazz to new audiences. Jazz on the Terrace curates this endeavour.
The ambition for the DCJO is to raise the bar ever higher on the quality of its performances. This concert by the DCJO will be its forty-fourth concert around Ireland over the last seven years and definitely is one to come and hear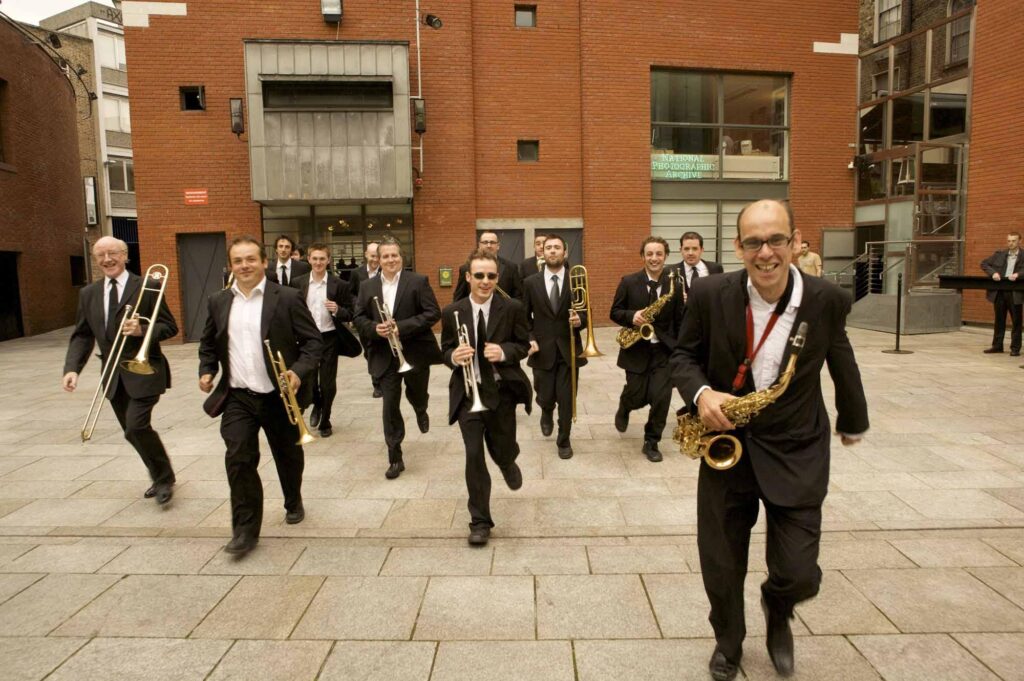 Norma Winstone was born in London and first attracted attention in the late sixties when she shared the bill at Ronnie Scott's club with Roland Kirk. Although she began her career singing jazz standards, she became involved in the avant garde movement, exploring the use of the voice in an experimental way and evolving her own wordless approach to improvisation.Her own legendary album 'Somewhere Called Home' on the ECM label is widely considered to be a classic. In recent years she has become known as a very fine lyricist, writing words to compositions by Ralph Towner, and Brazilian composers Egberto Gismonti and Ivan Lins (who has recorded her English lyrics to his song 'Vieste'). She has a special affinity with the music of Steve Swallow, and has written lyrics to many of his compositions, most notably 'Ladies in Mercedes', which has become a standard. Her voice has become an important part of the sound of Kenny Wheeler's big band, and can be heard in this context on the ECM double CD 'Music for Large and Small Ensembles' which also features John Abercrombie, Dave Holland, Peter Erskine and John Taylor.
In July 2001, she won the title of Best Vocalist in the BBC Jazz Awards hosted by Humphrey Lyttleton at London's Queen Elizabeth Hall. She continues in the forefront of British jazz and was nominated again in the 2007 and 2008 BBC Jazz Awards for best vocalist. She was awarded an MBE in the Queen's Birthday Honours List in 2007. In 2009 she was awarded the Skoda Jazz Ahead Award in Bremen for her contribution to European Jazz. In 2015 she was awarded Parliamentary Jazz Award for Best Vocalist Gold Badge of Merit from British Academy of Songwriters, Composers and Authors. Norma has this month featured on a new album by Irish drummer Kevin Brady called Ensam which is receiving great reviews.
"It is unlikely that there is a better jazz singer than Miss Winstone. She has none of the histrionics which mar so much of the work of her contemporaries, and one is left with tasteful ideas, expressed in pure musical form."
– Steve Voce, Jersey Evening Post
Claire Daly grew up in Yonkers, NY, affording her access to many jazz greats performing live in NYC. Her father supported her enthusiasm about the music and brought her to many live shows including Duke Ellington, Count Basie, Ella Fitzgerald, Lionel Hampton, Earl "Fatha" Hines, Benny Goodman and more. At the same time, she was hearing contemporary music with her peers at venues like The Schaeffer Music Festivals in Central Park. Her taste runs from the classics through the avant garde, and Claire still believes in the importance of hearing live music regularly.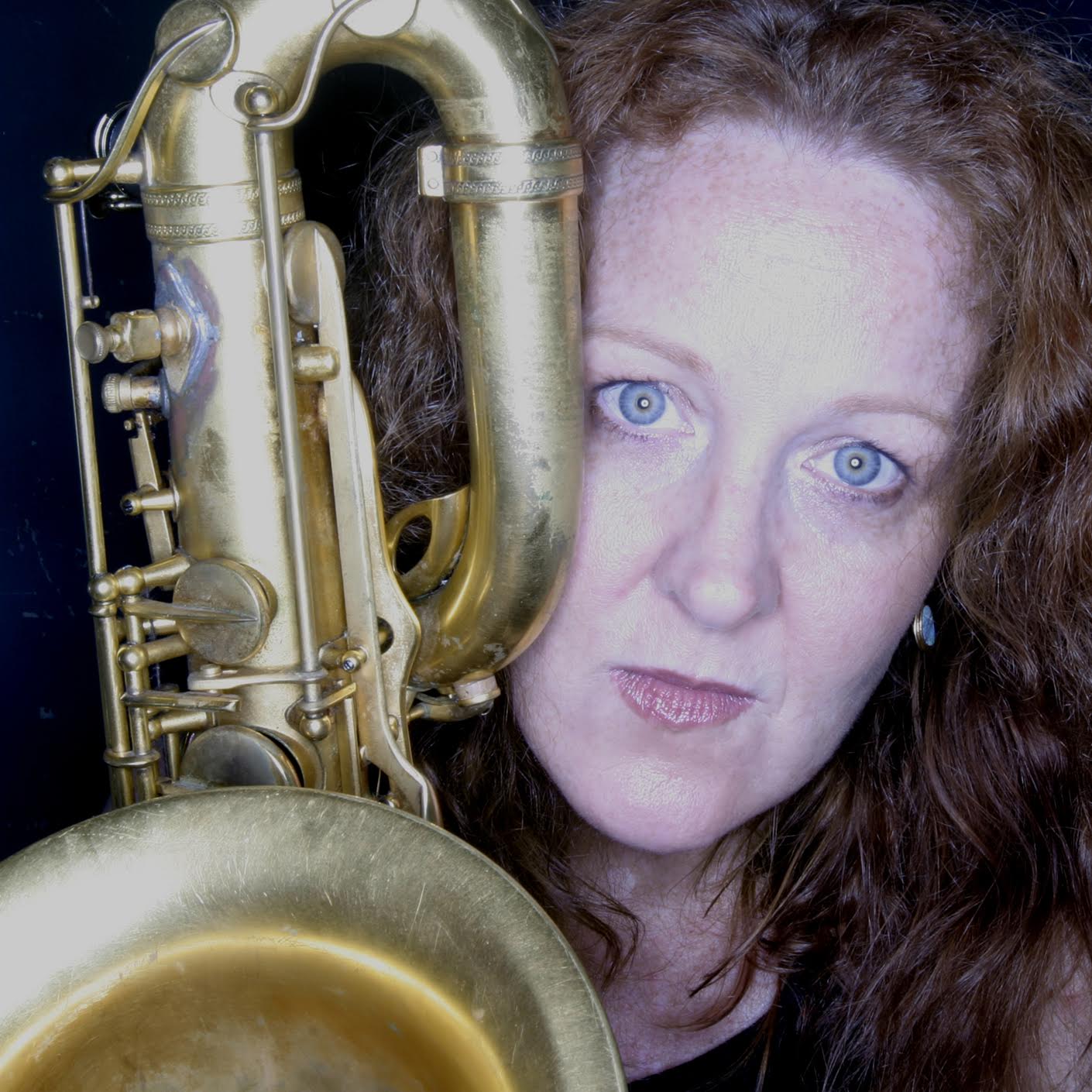 She graduated Berklee College of Music as an alto player and traveled on the road with both jazz and rock bands, but her life changed significantly the first time she played a baritone sax. It happened to be the first horn Howard Johnson had owned, for sale by a mutual friend. "It was an epiphany. I felt like, There I am – this is my voice." Claire hasn't looked back and has become a well known, leading voice on the big horn. She continues to live in New York City, travel, teach (Jazz at Lincoln Center MSJA, Litchfield Jazz Camp), give clinics, teach privately and tour. Performing, listening, learning and mentoring young players are Claire's musical goals.