Nigel Mooney Quartet ft. Jean Troussaint
Sunday 24th September
Dolans Upstairs 2.30pm - 8.30pm
Tickets: €25 - admission to all 3 Sunday gigs
Nigel Mooney Quartet ft. Jean Troussaint
live at Dolans Upstairs 24th September 2.30pm - 8.30pm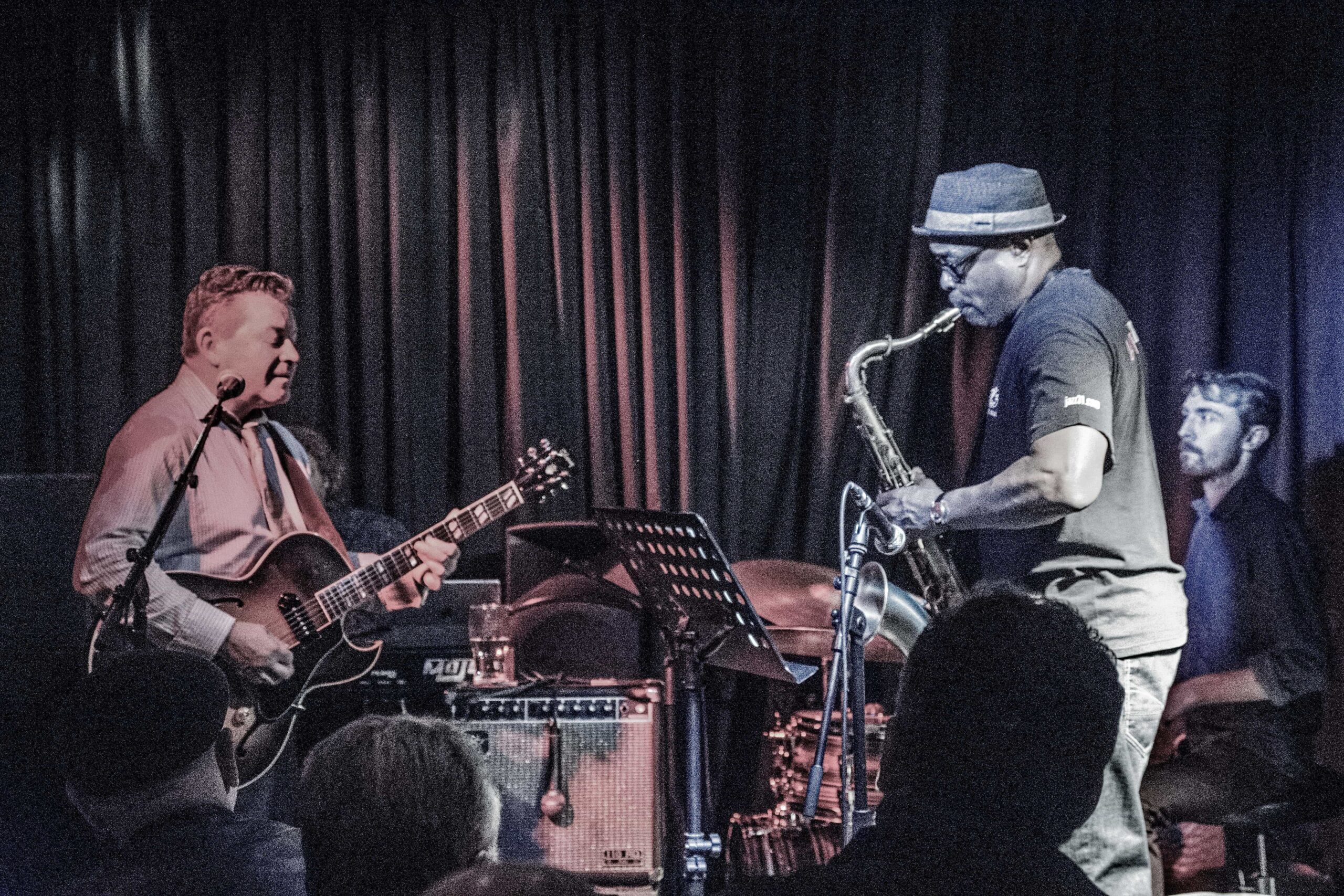 Nigel Mooney's Organ Works with special guest Jean Toussaint on tenor saxophone.
Ireland's King of the Blues, Nigel Mooney has been a hugely popular and significant force on the Irish jazz and blues scenes for forty years now. His Gripewater Blues Band spearheaded the Irish blues movement of the 1980's and worked with the likes of B.B. King, Lowell Fulson and Dr. John.
He has released five albums to date; the most recent, "Mooney's Blues" was released in November '22 and featured backing vocals from Deborah Swiney and Carolyn Chatman (ex-Al Green) and a host of horn players including Lannie McMillan (ex- Ike Turner and Buddy Guy), Ben Cauley (ex-Otis Redding and Isaac Hayes) and the world-renowned Jean Toussaint (ex-Art Blakey's Jazz Messengers) on tenor saxophone.
The Organ Works features Mooney on guitar and vocals with Scott Flanigan (ex-Van Morrison) on organ and Dominic Mullan (ex-Mary Coughlan) on drums.
Jean Toussaint is one of the world's greatest saxophonists. Hired by Art Blakey to replace Branford Marsalis, Toussaint was tenor-saxophonist in Art Blakey's Jazz Messengers from 1982 to 1987, working alongside Terence Blanchard and Mulgrew Miller in one of the very last of Blakey's legendary bands. Over the past twenty years, Jean Toussaint has visited Ireland on numerous occasions, touring with Nigel Mooney's septet and Organ Works.