with Support Acts Jayne Fraser and Paddy Shanahan
Thursday 21st September
Dolans upstairs 9pm - 11.30pm
Tickets: €12
live at Dolans Upstairs 21st September 9pm - 11.30pm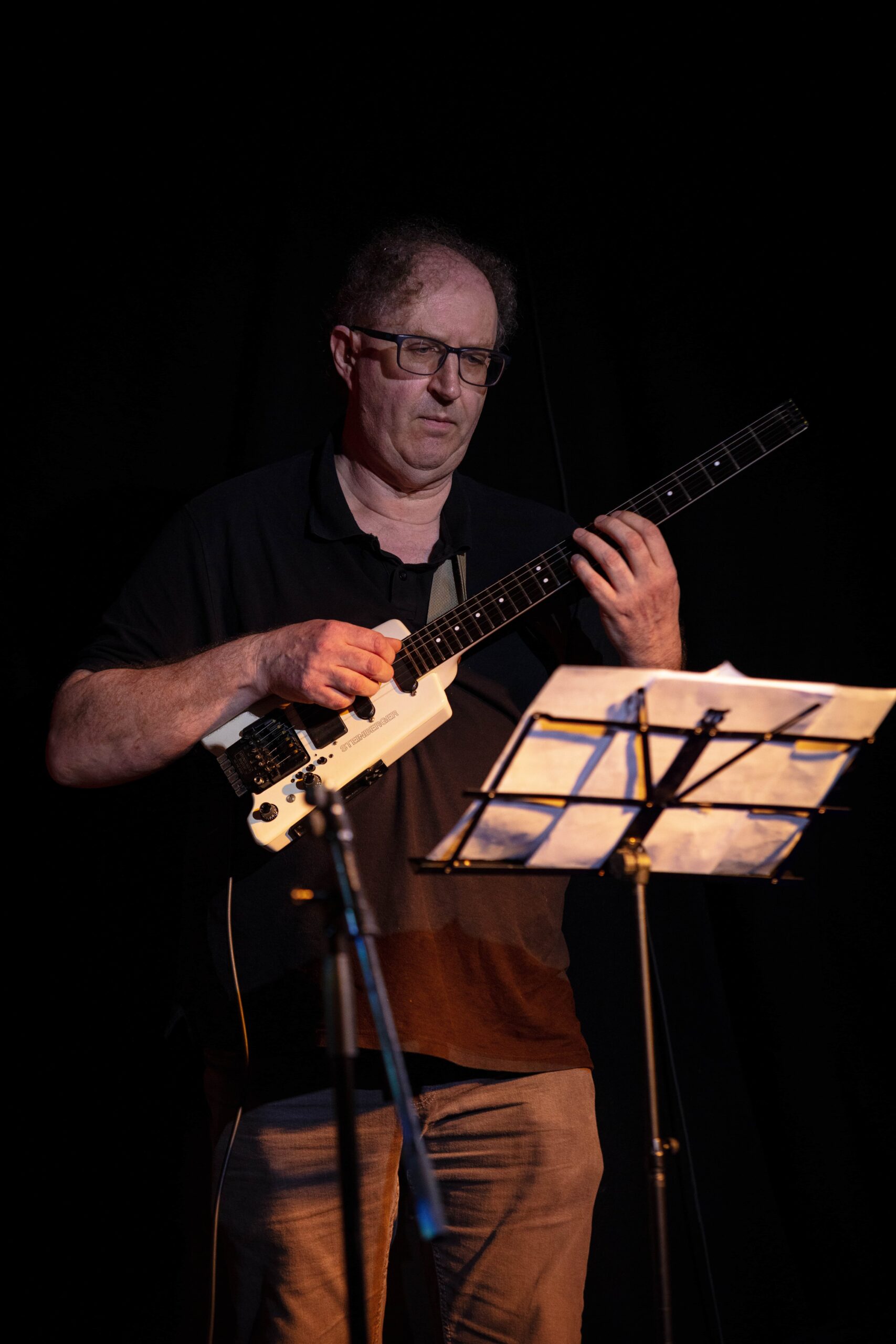 Mostly self-taught on guitar. Attended improvisation classes and master classes at Newpark Music School,Blackrock Dublin. Teachers included Ronan Guilfoyle, Tommy Halferty, Mike McMullen, Dave Liebman, Richie Bierach, Simon Nabatov, Sonny Fortune, Dave Holland.
Performed with many leading Irish and overseas jazz musicians including Len McCarthy, Louis Stewart, Ronan Guilfoyle, Sean Carpio, Richie Buckley, Michael Buckley, CSL Parker, Honor Heffernan, Jim Doherty, Maria Tecce, Dorothy Murphy, Mike Neilsen, Tommy Halferty, Brian Dunning, Hugh Buckley, Nick Roth, Ivan Paduart, Martin Speake, Linley Hamilton, Julian Arguelles, Dave Liebman, Tom Rainey, Nils Wogram, John Rocco, Tanya Kalmanovitch, Paul Williamson and Vincent Courtois.
Joe was a member of Ronan Guilfoyle's bands Microclimate and Metier and also played in many major works of Ronan's,including "Simulacrum" - at Mermaid theatre in Bray, and –"Terms and conditions apply" - at the Project Arts Centre, Dublin.
In August 2007, he played in Dublin with Ronan to celebrate the 60th birthday of renowned USA sax player, Dave Liebman, on a piece titled "Hand, Head, Heart", with a quintet featuring Dave Liebman.
Played with Fuzzy Logic Ensemble, a band led by Dylan Rynhart and played on the album "Mouthpiece".
Currently, he has his own group "Electric Freeplay".
He also has a trio, called Sankhara, with pianist Izumi Kimura and bassist Derek Whyte, and recorded their debut album, "The Silent Tree", in 2020.
Sankhara have appeared at the Limerick Jazz Festival in 2020 and recently recorded a performance in Sligo Jazz Festival 2021.
Joe and Izumi recorded and premiered in 2020, a work by composer Ian Wilson, called "Adaptation", which was part of Clare County Council's "Gaining Ground" Public art Programme 2017-2020.
Joe also works as a tutor for the Limerick Jazz Workshop which teaches adults and teenagers the fundamentals of jazz and regularly holds student concerts in the Limerick area.
This performance will feature Joe on Guitar, Izumi Kimura on Piano, Derek Whyte on Bass and John Daly on Drums and and will also feature original compositions by Joe plus some great arrangements of some tunes from Miles Davis and the Beatles.