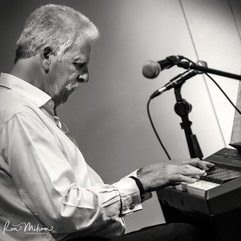 Sunday, September 25, 2022

Time: 14:30

Location:

Dolan's Warehouse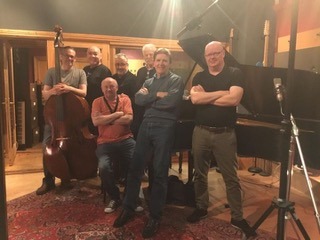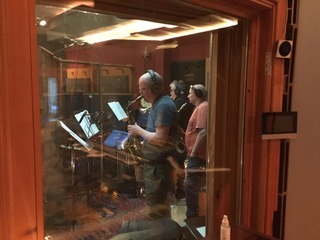 John Donegan, UK based and originally from Cork, is a modern jazz pianist and composer. His music has been featured on the BBC, Jazz FM, RTE and independent radio stations in UK and Ireland.
He has performed with a variety of UK, Irish and International artists, including Art Blakey, Art Farmer, Barney Kessel and Greg Abate, Louis Stewart and many more.
John's major influences have been the likes of Bill Evans, Kenny Barron, Wynton Kelly, Bud Powell, Chic Corea and Keith Jarrett.
He has also performed in France, Spain and Portugal and at Birdland in New York.
John's compositions include a suite of 21 contemporary pieces which have been released as 2 CDs, Siamsa, Vol 1 & 2. Recent review in Musicians Union Magazine "An intriguing combination of classic bebop laced with Irish folk melody, this album from pianist John and his saxophonist friend Tommaso Starace is full of sublime lyrical moments"
These were followed by the release of a UK Sextet album in Aug 2019, A Kite for Kate, dedicated to his youngest daughter. It received a four star review from "The Jazz Mann" – "an impressive offering from Donegan in which he demonstrates his command of a variety of styles, as both pianist and composer, As a writer he also demonstrates an unfailing gift for melody.
While touring in Ireland in early in 2020, the groundwork was laid for the creation of a new Irish Sextet. John was working with Michael Buckley and his trio featuring Dan Bodwell and John Daly and he broached the subject of forming a new Irish Sextet to include Michael's brother Richie and the trumpeter and broadcaster Linley Hamilton. There then followed the pandemic allowing John time to concentrate on composition when he wrote the material for a new album for the Irish Sextet. This was recorded in April 2022 and will be premiered at the Limerick Jazz Festival on 25th September, and followed by a short tour of Ireland. While recording this latest album, 'Shadows Linger", it was discovered that this is the first time that Michael and Richie have recorded an album together, making this a special and memorable event.
The new album will be added to all previous 6 albums, under his own name, and available on his Website, johndoneganjazz.com and on all the usual sites: Spotify, iTunes etc. John can also be contacted on John Donegan Jazz, Facebook page.
John has also been a regular performer for Global Music Foundation who held online concerts during Lockdown