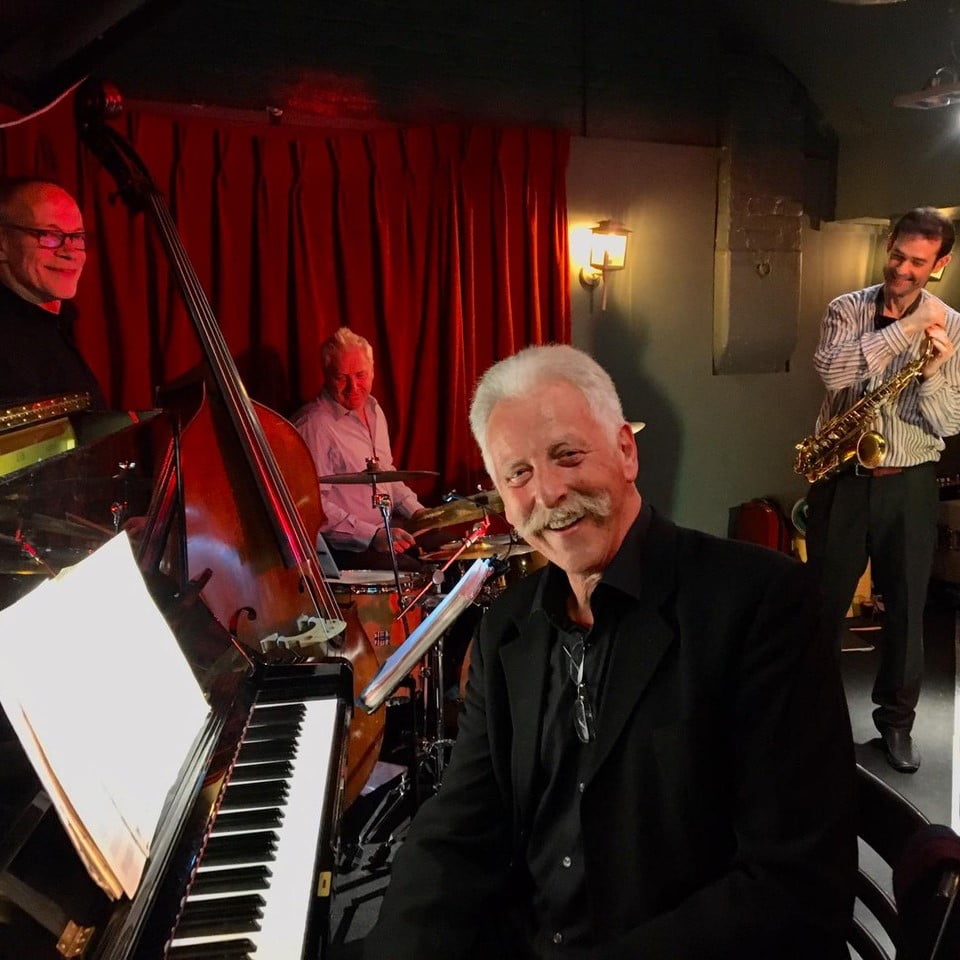 WED 23 SEP – 20:00
John Donegan

John Donegan, UK based and originally from Cork, is a modern jazz pianist and composer. His music has been featured on the BBC, Jazz FM, RTE and independent radio stations in UK and Ireland.
He has worked with a variety of UK, Irish and International artists, including Art Blakey, Art Farmer, Barney Kessel and Greg Abate.
John's major influences have been the likes of Bill Evans, Wynton Kelly, Bud Powell and Keith Jarrett.
He has also performed in France, Spain and Portugal and at Birdland in New York.
John more recently composed a suite of 21 contemporary pieces which have been released as 2 CDs, Siamsa Vol 1 & 2. Recent review in Musicians Union Magazine "An intriguing combination of classic bebop laced with Irish folk melody, this album from pianist John and his saxophonist friend Tommaso Starace is full of sublime lyrical moments"
He has just released a new Sextet album, A Kite for Kate, dedicated to his youngest daughter. It comprises of totally original pieces and has already been featured on RTE, BBC, K 107FM and various other independent radio stations. Recent review in the Musician – MU magazine " The fourth of a series dedicated to each of his family in turn, pianist John Donegan's refined modern jazz sextet blends in brass, double bass, drums and sax for an authentic bebop flavour."
John received huge acclaim on his 2019 tour in Ireland where he played in Galway, and performed solo concerts at the Hugh Lane Gallery in Dublin and at CIT School of Music in Cork where he also gave a Masterclass. He completed another tour in early 2020, performing in Dublin, Limerick, Galway and Dromara, Co Down, collaborating with John Daly, Michael Buckley, Ray Dempsey, Linley Hamilton, Barry Donohue and Dan Bodwell.
---
Tommaso Starace
Born in 1975 in Milano, Italy Tommaso started playing the saxophone and studying music at the age of 18. He moved to the United Kingdom in 1994 where he graduated at Birmingham Conservatoire with a Bmus 1st class honours and later at the Guildhall School Of Music and Drama with a Postgraduate Degree in jazz studies in the year 2000.
He has performed with some of the most respected jazz musicians including Billy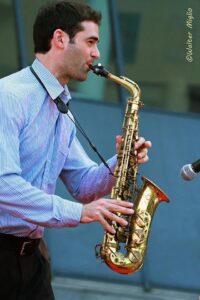 Cobham, David Liebman, Kenny Wheeler, Stan Sulzmann, Jim Mullen, Jonathan Gee, Fabrizio Bosso, Paolo Fresu, Laurence Cottle. In the year 2004 he collaborated with award winning Oscar composer Dario Marianelli ( 'Pride and Prejudice' and ' The Atonement' ) recording music for 'This Little Life', a BBC drama for Channel Four.
'Tommaso Starace plays the photos of Elliott Erwitt', recorded in 2005 with his British Quintet, his second debut album to his name, is a project dedicated to the iconic images of Magnum photographer Elliott Erwitt. The Quintet features some top British musicians such as Roger Beaujolais on vibraphone and Liam Noble on piano. This album allowed the young saxophonist to tour twice round the United Kingdom performing with his quintet in some of the most prestigious jazz clubs, festivals and concert halls.
"…The promising Starace seems to be revealing his most personal voice in the full-on music." – John Fordham, The Guardian

"Starace's melodious originals offer good blowing potential for alto and soprano solos delivered in a cleanly articulate post-bop style reminiscent of Phill Woods." – Jack Massarik, Jazzwise

"The rhythm section is dynamic and Starace is star material" – Ian Carr, jazz