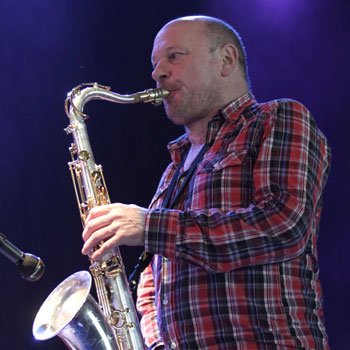 https://myspace.com/richiebuckleymusic

Saturday, Sept 27, 2014 – 10PM
With his unique style and virtuoso technique, Richie Buckley, a self-taught saxophone player, has been described as "extraordinary" (Irish Times, 2001), "something of a genius…[with] a world reputation amongst saxophonists" (Irish Times, 1999) and a musician whose "playing manages to be simultaneously passionate and gentle, romantic and elegiac." (Sunday Independent, 2001). Musicians with whom he has collaborated include Van Morrison, Freddie Hubbard, Dave McKenna, Harry Allen, Lew Soloff, Guy Barker, Jiggs Wigham, Bob Dylan, GeorgieFame, Jon Hendricks, Carlos Santana, Barry Manilow, and Elvis Costello.
Recording credits include Van Morrison, James Williams, Barry Manilow, Riverdance, Lord of the Dance and Elmer Bernstein. He has also recorded and performed with major Irish artists including The Cranberries, Christy Moore, Sharon Shannon, Sinead O'Connor, Paul Brady and Bill Whelan.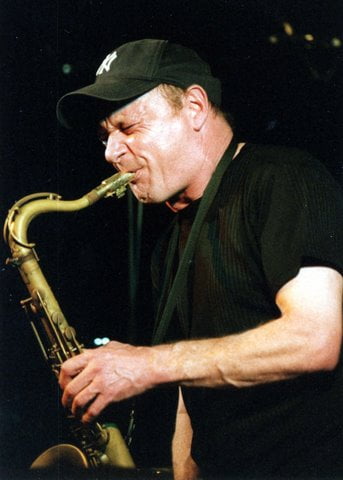 His critically acclaimed album 'Your Love is Here', featuring his own compositions and guest artists Lew Soloff and the Robin Aspland Trio, was recorded in September 2000. Richie has scored three documentary films – 'Luke' (Luke Kelly, directed by Sinead O'Brien), 'Friel', 'Lee Marvin' (directed by John Boorman) and the film 'The General' (directed by John Boorman). Most recently Richie scored the soundtrack to W.C (Dir:Liam O'Mochain) and his track, 'Just Another Waltz' has featured in Maurice Linnane's first feature 'A Kiss For Jed'.
Julian Siegel is an in-demand saxophonist on the UK and European Jazz scene who has worked with many of the top figures in the music. In 2007 he was awarded the BBC Jazz Award for Best Instrumentalist and he has just received the London Festival Fringe 2011 London Jazz Award.
He is currently touring a set of new music with the Julian Siegel Quartet featuring some of the most distinctive voices on the UK Scene, the pianist Liam Noble, bassist Oli Hayhurst and drummer Gene Calderazzo. The band released the album Urban Theme Park in 2011 (Basho) to critical acclaim.
Julian plays alongside two stars of the U.S. Improvised music scene in the Julian Siegel Trio – drummer Joey Baron and bassist Greg Cohen.The band was formed from a commission from Cheltenham International Jazz Festival 2006 and the Jerwood foundation and has made two major tours of the UK, releasing album Live at the Vortex in 2009 (Basho). Julian has co-led the infuential group Partisans with the in-demand guitarist Phil Robson for the last 15 years. The band has released three albums on Babel records: Sourpuss, Max and By Proxy.
This sextet will be a burnin' gig so don't miss out!