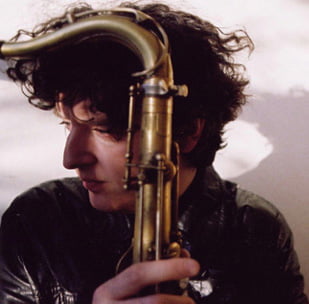 Saturday, Sept 27, 2014 – 10:30PM
Julian Siegel is an in-demand saxophonist on the UK and European Jazz scene who has worked with many of the top figures in the music. In 2007 he was awarded the BBC Jazz Award for Best Instrumentalist and he has just received the London Festival Fringe 2011 London Jazz Award.
He is currently touring a set of new music with the Julian Siegel Quartet featuring some of the most distinctive voices on the UK Scene, the pianist Liam Noble, bassist Oli Hayhurst and drummer Gene Calderazzo. The band released the album Urban Theme Park in 2011 (Basho) to critical acclaim.
Julian plays alongside two stars of the U.S. Improvised music scene in the Julian Siegel Trio – drummer Joey Baron and bassist Greg Cohen.The band was formed from a commission from Cheltenham International Jazz Festival 2006 and the Jerwood foundation and has made two major tours of the UK, releasing album Live at the Vortex in 2009 (Basho). Julian has co-led the infuential group Partisans with the in-demand guitarist Phil Robson for the last 15 years. The band has released three albums on Babel records: Sourpuss, Max and By Proxy.