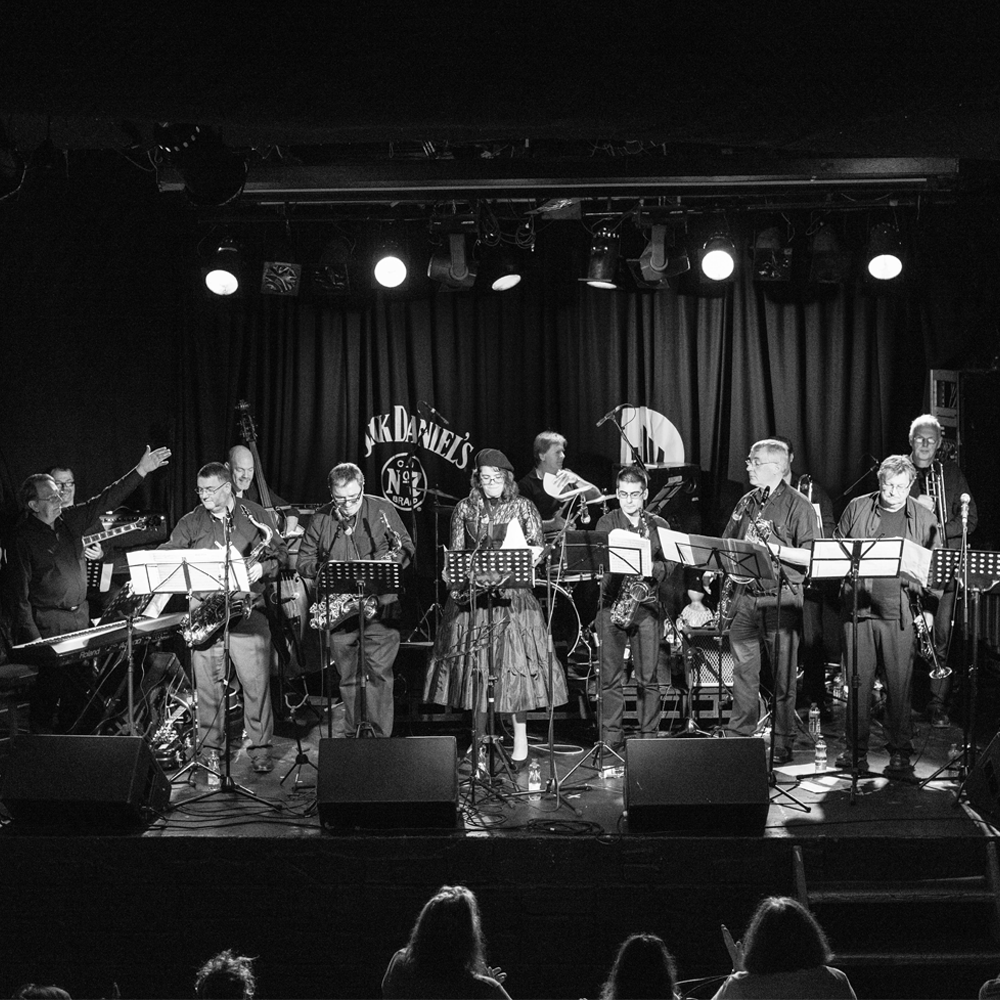 Sunday, September 24th, 2017
Time: 14:30

Location:

 Dolan's Warehouse

Opening for Booka Brass on Sunday afternoon, Limerick Jazz Festival is delighted to present Limerick Jazz Workshops' Little Big Band. Limerick Jazz Workshops' Little Big Band is an ensemble of aspiring young musicians made up of students who perform at Limerick Jazz's weekly Jazz Education Workshop sessions.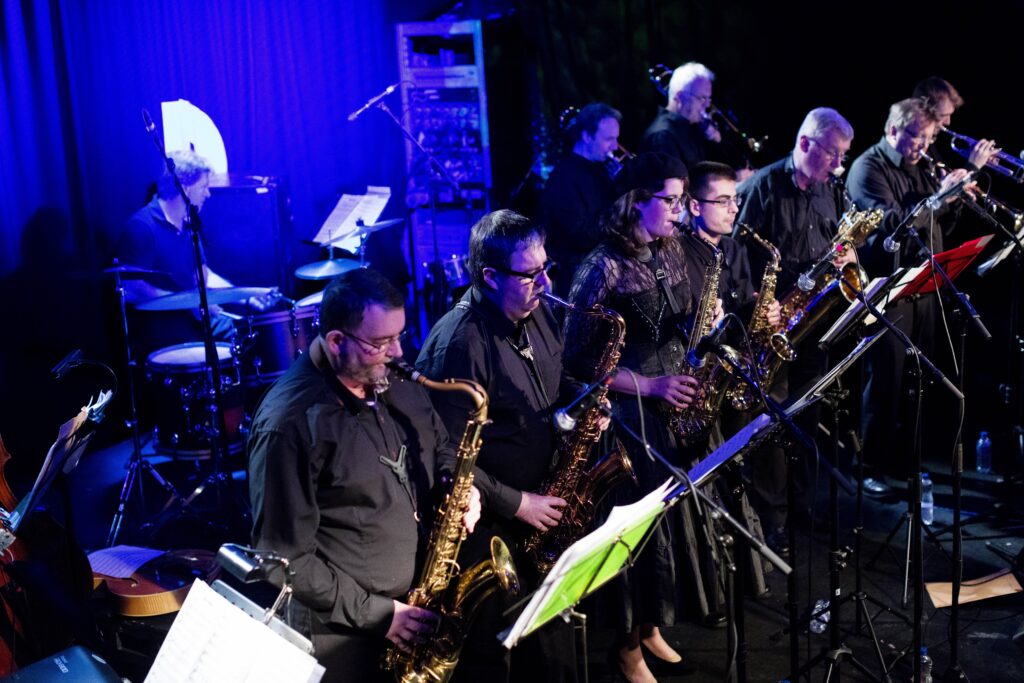 Founded by Limerick Jazz board member and Jazz musician Ed Hansom, who has contributed greatly to Jazz Education in Limerick and the Midwest, the Limerick Jazz Workshops are now entering their 10th year. The Workshops meet on Tuesday evenings at the Learning Hub Limerick where students are organised into ensembles under the guidance of expert tutors and performers.
Each session involves the students developing their musical talents by learning and performing some of the great standards in the Jazz repertoire. There are also three specialist classes for singers, beginners and the Little Big Band where more emphasis is placed on reading music rather than free form Jazz improvisation. Limerick Jazz's tutors also provide short group courses in Jazz Theory, which can be very useful for both current and future students. Limerick Jazz's specialist classes run every Tuesday evening from 18.45 to 19.45, with the main ensemble classes also running every Tuesday evening from 19.45 to 21.45.
Limerick Jazz's Workshop ensembles and the Little Big Band regularly perform in Dolan's Restaurant and Live Music Venue and other noted city centre locations. The ensembles have also supported performers such as Des Bishop and the Soweto Gospel Choir at the University Concert Hall, Limerick, and they have also appeared on the main stage at Africa Day in Limerick City Hall. Videos of recent Limerick Jazz Workshop performances can be viewed @ Limerick Jazz's YouTube Channel.
Participation costs for the Workshops are €15 per session (€10 per session for full time students with other concessions are available). Payment is typically made in advance in installments of €50 to €100. Limerick Jazz Workshops can be contacted by email at limerickimprov@gmail.com or by phone at 086 602 5661. Limerick Jazz's Workshops are supported by the Learning Hub Limerick and the Peter Dee Academy of Music.
Tutors: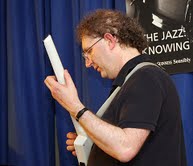 Joe is a self-taught musician. He has attended various classes over the years with guitarist Tommy Halferty and bassist Ronan Guilfoyle and he has played with some of the leading Irish Jazz musicians, including Louis Stewart (guitarist); Richie Buckley (saxophonist); Michael Buckley (saxophonist and flautist); and Justin Carroll (organist). Joe has also played live sessions with international musicians such as Julian Arguelles (saxophonist); Vincent Courtois (cellist); Dave Liebman (saxophonist and flautist); Tom Rainey (drummer); Martin Speake (saxophonist); Tanya Kalmanovitch (violist); Paul Williamson (trumpeter); Nils Wogram (trombonist); and Dominique Pifalry (violinist). Joe is currently a member of the groups Metier; Fuzzy Logic Ensemble; Microclimate; and Electric Freeplay, who will be opening for the James Taylor Quartet at this year's Limerick Jazz Festival.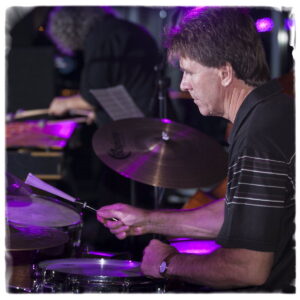 John teaches and plays drums professionally in Limerick City. He honed his craft at the world renowned Berklee College of Music, Boston and he currently studies vibes with the critically acclaimed vibraphonist and percussionist Tony Miceli. John is also chair of Limerick Jazz and a long-standing member of Limerick Jazz's House Trio. The trio provides backing for leading Irish and international artists visiting Limerick. These have recently included Hugh Buckley (guitarist); Michael Buckley (saxophonist and flautist); Myles Drennan (pianist); Linley Hamilton (trumpeter); Derek O'Connor (saxophonist); Guy Barker (trumpeter); and Tony Miceli (vibraphonist and percussionist).
Steve is originally from Yorkshire and studied at Leeds College of Music. His main instruments are saxophone, flute and percussion. He moved to Ireland to further his interest in traditional Irish music. His recent jazz activities include leading the Steve Hanks Quintet, which recorded for Lyric FM, and a spell as music director for the Black Magic Big Band.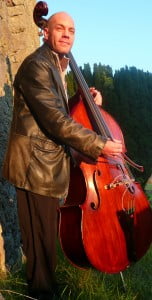 Bass player Peter Hanagan has over 25 years experience with the 'lowest form of music'. He is a graduate of the world renowned University of North Texas' Jazz Studies program, and since 1999 he has worked exclusively as a freelance bass guitar and double bass player, as well as a music educator. Peter is a native of the American Southwest, but has made Ireland his home. He is a veteran of a myriad of diverse genres, including: East Texas Blues; West African percussion music; Caribbean folk music; and Twentieth-century art music.
Bryan Meehan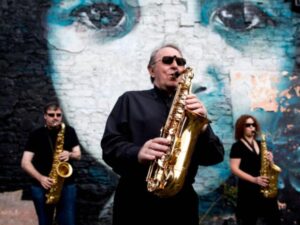 An individual who excels in both performance and composition, saxophonist Bryan Meehan is one of Limerick's great musical treasures. A vastly experienced musician in all fields, Bryan has been at the forefront of Limericks music scene for over 50 years. He performs a regular gig on Thursday nights in House Bar on Howley's Quay with Liam O'Brien & The Million Dollar Swing Band. Bryan is also a tutor at the Limerick Jazz Workshops, where he guides the Limerick Jazz Workshop Little Big Band and the smaller ensembles through their paces every Tuesday night. Over the years Bryan has played with every format from trios to big bands and is regularly called upon to fill in on many gigs. Limerick Jazz is delighted to have Bryan onboard and he represents a welcome and important addition to the Limerick Jazz Workshop team.