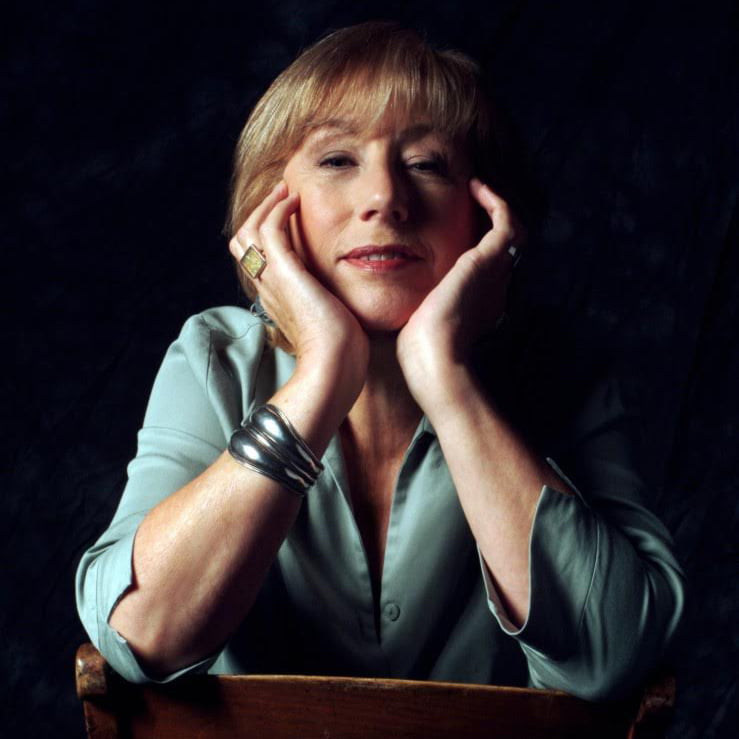 Friday, Sept 23, 2016

20:00
Norma Winstone was born in London and first attracted attention in the late sixties when she shared the bill at Ronnie Scott's club with Roland Kirk. Although she began her career singing jazz standards, she became involved in the avant garde movement, exploring the use of the voice in an experimental way and evolving her own wordless approach to improvisation.Her own legendary album 'Somewhere Called Home' on the ECM label is widely considered to be a classic. In recent years she has become known as a very fine lyricist, writing words to compositions by Ralph Towner, and Brazilian composers Egberto Gismonti and Ivan Lins (who has recorded her English lyrics to his song 'Vieste'). She has a special affinity with the music of Steve Swallow, and has written lyrics to many of his compositions, most notably 'Ladies in Mercedes', which has become a standard. Her voice has become an important part of the sound of Kenny Wheeler's big band, and can be heard in this context on the ECM double CD 'Music for Large and Small Ensembles' which also features John Abercrombie, Dave Holland, Peter Erskine and John Taylor.
In July 2001, she won the title of Best Vocalist in the BBC Jazz Awards hosted by Humphrey Lyttleton at London's Queen Elizabeth Hall. She continues in the forefront of British jazz and was nominated again in the 2007 and 2008 BBC Jazz Awards for best vocalist. She was awarded an MBE in the Queen's Birthday Honours List in 2007. In 2009 she was awarded the Skoda Jazz Ahead Award in Bremen for her contribution to European Jazz. In 2015 she was awarded Parliamentary Jazz Award for Best Vocalist Gold Badge of Merit from British Academy of Songwriters, Composers and Authors. Norma has this month featured on a new album by Irish drummer Kevin Brady called Ensam which is receiving great reviews.
"It is unlikely that there is a better jazz singer than Miss Winstone. She has none of the histrionics which mar so much of the work of her contemporaries, and one is left with tasteful ideas, expressed in pure musical form."
– Steve Voce, Jersey Evening Post
Norma Winstone in Ireland 1991 to 2016 by Allen Smith
A light sounding voice, but with an inner strength, and a singer that swung. This was what I used to hear on BBC radio in the seventies and eighties. Sometimes it was a record and at other times it was live broadcasting with the BBC Big Band. This was my introduction to Norma Winstone. The more I listened to her the more I admired her singing.
By 1988 I had been involved in the promotion of four jazz festivals in Dublin and Ronan Guilfoyle and I decided we would not promote any more with the committees that we had gathered around us. But then Dublin was to be European City of Culture in 1991 and I persuaded Ronan that we had to celebrate this with the "Dublin 1991" Jazz Festival.
My opportunity had come. I was able to invite the singer that I admired to Dublin to perform. She came and sang songs from the Music of Duke Ellington with the RTE Concert Orchestra conducted by Noel Kelehan, in the NCH. I remember well her singing of "Come Sunday" which is now a song that I cherish.
The following day she presented a a programme of standards in Whelans, working with an Irish quartet of Richie Buckley, Noel Kelehan, Dave Fleming and John Wadham. That day our daughter was swimming in a school championship and I was anxious to attend. When I told Norma, she said "I'm fine, I'm a grown woman, I can look after myself, I'll be able to do all that's necessary with the lads and I will see you tonight at the gig." No temperamental diva here. I have described her elsewhere in this application as a diva, but she is one with a difference.
This mix of astonishing musicianship and honest to god down to earth humanity has been demonstrated to me again and again over the years I have known her. Quite a few years ago we began a discussion about an idea that I had and called "The Three Voices Project". From time to time it would filter into our conversations. There were to be three women singers and a piano, bass and drum rhythm section. Maria Pia De Vito was the second. In 2010 after a successful year at the Cork Guinness Jazz Festival in 2009, I thought that it would be a good idea to go for "The Three Voices Project" in Cork.
So we spoke again and Norma agreed to have a serious discussion with Maria. She came back to me and said "We think that there should be a man's voice and no rhythm section, just a pianist and the singer would be David Linx with Huw Warren on piano, Sorry about that?" She was apologetic, but she was correct. So the four of them came, sang and conquered.
I have wherever possible, tried to have foreign artists work with Irish ones. In 1993 I organised a tour for Norma in Ireland. It was a trio that followed on from a series of annual jazz workshops in the University of Ulster and brought Norma, guitarist Tommy Halferty and bass guitarist Ronan Guilfoyle together. After that tour a duo was formed by Norma and Tommy and have performed numerous times. It was good to see both a musical and family friendship arise between these two fine musicians.
Norma Winstone has been involved in teaching over the years that she has visited Ireland. She has taught in Newpark Music Centre, Sligo Jazz Project, University of Ulster and at the Cork School of Music.
In 2011 she performed with her trio in Saint Canices' Cathedral at the Kilkenny Arts Festival, an evening of beauty, followed by pints outside by the river at Tynans Bridge House Bar where she chatted away to the locals. And in 2012 she sang with Tommy Halferty, Bill Carrothers, Dave Redmond and Kevin Brady in the Kevin Barry Room of the NCH to once again create a magic night.
In the twenty-one years that Norma Winstone has visited Ireland, she has maintained a constant high standard of performance and I am so happy that I invited her in 1991. Other organisations and festivals have invited her to perform here since then.
I know that this is not a calm reasoned piece to upload in a grant application. However Norma has never performed in Ireland with a jazz orchestra and I would love to follow up 1991 with another wonderful night for her admirers in Ireland as she sings with the Dublin City Jazz Orchestra.
I hope you see this short piece for what it is, an admirer's story of a musician's musician who came to Ireland and that I found to be the ordinarily extraordinary diva of jazz singers.