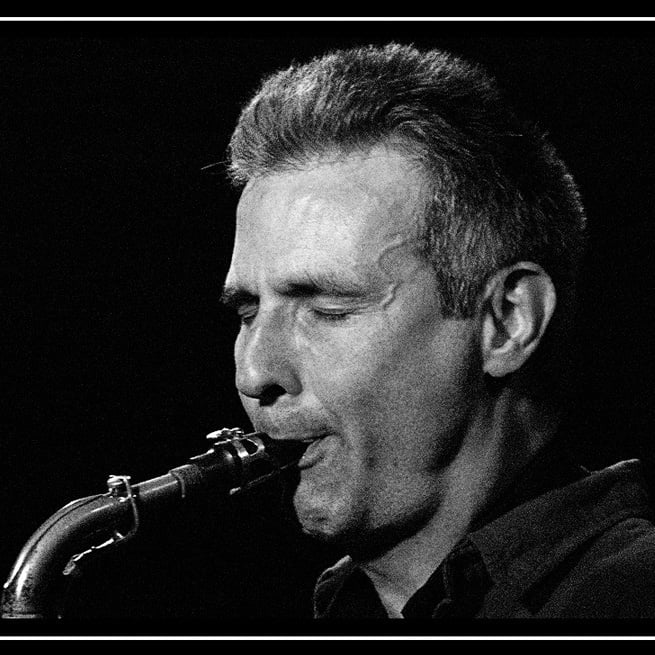 Friday, Sept 25, 2015 – 10:30PM 
The alto saxophonist Perico Sambeat is regarded as one of the great Spanish jazz musicians. He has earned a huge reputation for his extraordinary career both inside and outside of Spain. Over twenty albums as a leader and more than a hundred as a sideman have highlighted his work with greats like Brad Mehldau, Kurt Rosenwinkel, Tete Montoliu, Michael Brecker, Pat Metheny and many others.
Over 20 years of professional experience has earned him an international reputation. With a strong classical base, he began his studies of modern music in the Taller de Musics in Barcelona, where he had teachers like Zé Eduardo. In 1991 he moved to New York where he joined the New School. There he played with masters such as Lee Konitz, Jimmy Cobb and Joe Chambers.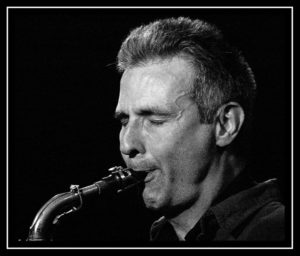 His prolific career has led to participation in festivals and programmes worldwide, and to recording albums including Uptown Dance with Mike Mossman and David Kikoski (released on EGT); Passages with Gerardo Nuñez (Resistencia); Friendship with Brad Meldhau, Kurt Rosenwinkel and Jeff Ballard (ACT); Flamenco Big Band with Miguel Poveda, Javier Colina and others (Universal-Verve); Dance Guaná, CMS Trio's third album with Javier Colina and Marc Miralta; Ballads with his quartet (Borja Barrueta, Bernardo Sassetti and again Colina); and Elastic, a quintet with Jeff Ballard, Eric Legnini, Andre Fernandes and Thomas Bramerie. These last three albums were released by ContraBaix / Karonte.
Perico will perform with The Phil Ware Trio.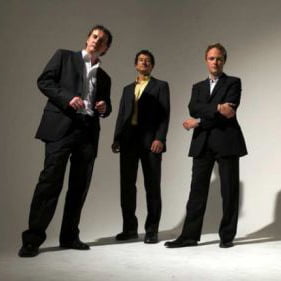 "An impressive demonstration of the straight-ahead bop piano lineage." The Irish Times
As jazz settles into its second century, the rude health of the piano trio worldwide belies the notion that the creative seam of acoustic piano, bass and drums has been mined to exhaustion, and Ireland has its own high achievers.
Described by The Irish Times as a textbook example of the ongoing vitality of the tradition, Phil Ware's trio has set a new benchmark for the piano trio here. Born in England but a Dubliner since 2000, Ware's contribution to the Irish jazz resurgence has been generous to a fault, his tasteful and always supportive playing a leitmotif of many leading groups.
As with so many pianists, he has a special affinity for singers, but his penchant for melody is best appreciated when he performs with stalwarts bassist Dave Redmond and drummer Kevin Brady and their hallmark deep groove.
Like the great piano trios that have preceded them, this is a genuinely democratic discourse between the three participating musicians, with each of the musical elements in a delicately poised balance between collective responsibility and individual expression. First among these equals is Ware, swinging hard with the instrument's full potential, from its gentle intimacy to its orchestral sweep, captured beneath his hands.
Stride for stride, a piano trio from Ireland worthy of the genre's illustrious history.