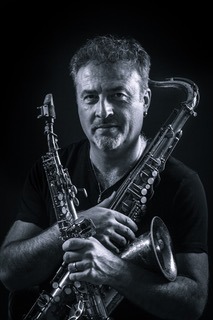 Tim Garland/Jason Rebello Masterclass
Date: Friday 22nd September
Location/Time: Mary Immaculate College Music Department - 4.30pm
Saxophonist and Grammy winning composer/arranger Tim Garland has had an exceptionally busy international career. Well known as a celebrated jazz soloist with legendary jazz pianist Chick Corea, his highly varied writing skills have been sought after by major orchestras including the LSO, RPO, CBSO, Royal Northern Sinfonia and BBC Concert Orchestra, as well as many jazz big bands.
"Few world-class jazz improvisors are comparable imaginative composers, but British reeds player Tim Garland is that rarity" - John Fordham, The Guardian
Celebrated British jazz pianist Jason Rebello was labelled a veteran by critics at 19 and over the next decade won most of the major jazz music awards. He has collaborated with many of the all-time greats of jazz as well Sting, Jeff Beck, and Peter Gabriel. Jason teaches and lectures at various schools and music colleges including The Guildhall School of Music and Bath Spa University. He also helped to set up the Jazz Factory at the Wiltshire Music Centre.
"…No one has ever doubted that Rebello is possessed of a great pianistic gift – His great technical strengths, delicacy of touch, fluency of execution, a burnished, pellucid tone had been easily and naturally harnessed in the service of a lyrical immediately attractive melody imbued with an affecting, faintly melancholic earnestness"
Chris Parker, 'The Times' 1999
Date: Friday 22nd September
Location/Time: Belltable Arts Centre - 10pm
Paul O Driscoll is a very versatile musician having played in many musical genres over his busy career. A very experienced bassist who also possesses a talent for singing has made him a much in demand performer.
Residing just outside Kinvara Co Galway he has travelled the length and breadth of the country doing what he does best.
Limerick Jazz in partnership with the Limetree Theatre are delighted to host Paul and his band to perform at the Belltable for Culture Night on Fri Sept 22 at 10pm as part of Limerick Jazz Festival fringe events. Paul will be joined by Eanna Ryder on keys and Andrew O Farrell on percussion.
Prima Volta Presents in Association with Limerick Jazz Festival: The Bonk
Date: Friday 22nd September
Location/Time: The Record Room - 9pm
As part of Limerick Jazz Festival and Culture Night Prima Volta are proud to host The Bonk for their debut Limerick performance. The Bonk is a project exploring the compositions of songwriter and improviser, Phil Christie.
Taking elliptical rhythms and repetitive ritualistic wordplay as a framework, the music uses improvisation to explore the fringes of traditional forms with recordings and performances ranging from solo to large ensemble efforts.
Support on the night comes from Prima Volta selectors Peter Curtin and Bill Baramus.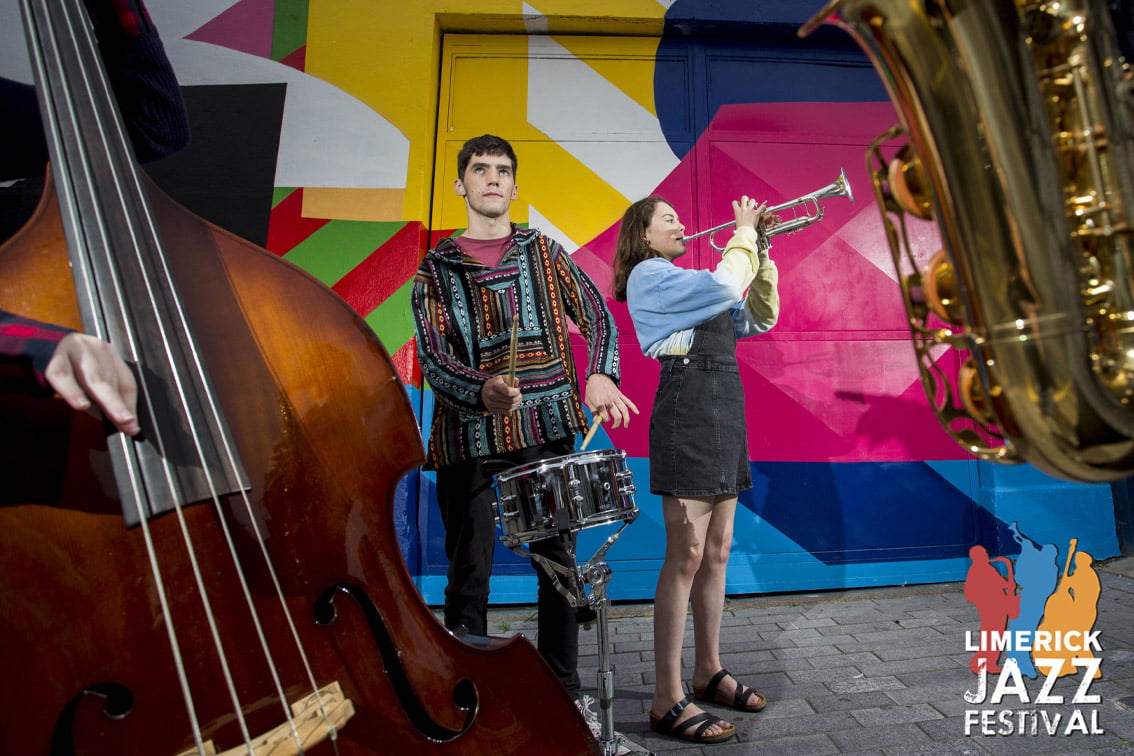 Limerick Jazz Workshop Ensembles plus special guests the limerick school of music big band
Date: Saturday 23rd September
Location/Time: The Terrace, Dolans Pub - 1pm-5pm
Limerick Jazz Workshop has been providing jazz education in the Mid-West since 2007. Our students play in public on a regular basis, but our increasing number of participants means some of the more experienced students get very limited time to show what they can do.
This showcase will allow three of our groups to stretch out a bit more and a fun relaxing afternoon in Dolans latest venue is guaranteed!
We are delighted to welcome the participation of the Limerick School of Music Big Band who will be taking the stage at 2pm.